« Back to Team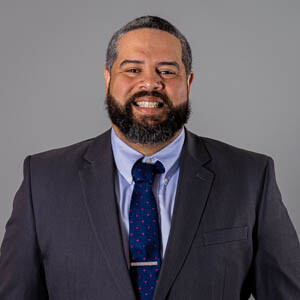 Marlon Meléndez
Latino Ministry Director
Hi, my name is Marlon Meléndez. I am part of the leadership of the Greater Portland Latino Ministry. I became a Jesus follower in 2016 and am blessed with a family of seven with six children and my beautiful wife, Ofelia Melendez (Vicky). Since I began following Jesus, the Lord deposited in my heart the urge of serving him and others. I've been on missions trips to the Dominican Republic and Puerto Rico after Hurricane Maria and, God willing, many more to come. My family and I believe that God has brought us to Greater Portland to join in the mission to help others follow Jesus and help the Latino community find the true God.
My family loves going out to eat, visiting brothers and sisters in Christ, and going to the rivers and beaches. We are very blessed to be part of this family and to help this ministry grow and expand the Kingdom in Portland, Oregon and all around the world. My family and I would love to to get to know everyone and share the love of Christ with you all.
Psalm 133:1
How good and pleasant it is when brothers live together in unity! It is like precious oil poured on the head, running down on the beard, running down on Aaron's beard, down upon the collar of his robes. It is as if the dew of Hermon were falling on Mount Zion.