« Back to Team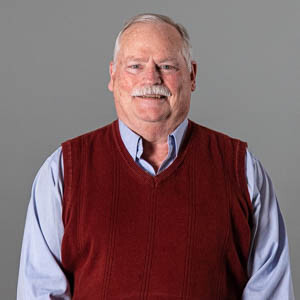 Wayne Williams
Associate Pastor of Spiritual Formation, Elder
office: 503-452-9375
Paulette and I found a home at Greater Portland over 30 years ago. After 14 years of enjoying the fellowship and the nurture of this church, I was privileged to become a part of the pastoral team, and then in 2010 the elders entrusted me with the role of Lead Pastor. In 2020, I gratefully turned over the reigns of leadership to Greg Lunsford and now serve the GPBC community as an associate pastor. I continue to be impressed by what our Lord Jesus has done in and through this church over the years and am both privileged and delighted to be a part of the health and unity we are enjoying.
As the Associate Pastor of Spiritual Formation, one of my passions is to keep us all centered on Jesus by my participation with the preaching guild. I long for people to be impressed with Him each Sunday in whatever Scripture text we are exploring. In the midst of a growing diversity in our congregation, Jesus has kept us unified as we had made Him the main thing. Amazingly, all of our differences and distinctions become secondary as we make him primary.
Paulette and I are the proud parents of four men and the doting grandparents of 14 grandchildren. I enjoy slow-smoking large slabs of meat, baking artisan bread, DIY projects around our home, and I'm learning to play golf as an exercise in humility.