Couples Checkup
A terrific opportunity has been given us. GPBC couples (married, engaged, dating) have the chance to check in on the health of their relationship. An email was sent to the GPBC family on July 10 with a special voucher code which makes this checkup free to you. Please be sure to take advantage of this opportunity by July 27. Instructions follow.
Couples Chekup Instructions:
Partner 1 creates the account
1. Go to www.CoupleCheckup.com .
2. Click on "Create Couple Account" under "For Couples."
3. Enter the 3-part voucher code from your email and click "Submit Voucher".
4. Enter your first name and email, as well as your partner's.
5. Create a password and click "Continue" to create your account. Your account number will appear onscreen.
6. Continue on to take your portion of the assessment. You'll be asked a few background questions that will help customize the assessment to your relationship.
Note: Don't worry about a group code provided by the leader at the end of the assessment. The voucher code at the beginning does this for you.
Partner 2 logs into the existing account
1. Go to www.CoupleCheckup.com.
2. Click "Login to Couple Account."
3. Enter the account number and password created by your partner.
4. Click your name to take your portion of the assessment.
5. Once you and your partner have completed the assessment, you'll be able to access your report. Click "View Results" to open the PDF and save it to your computer.
Please note: Couple Accounts are only good for 90 days from the date of creation.
Date Nights
Yep, life gets busy, the kids need our attention and one-on-one quality time with our spouse takes the hit. Unintentionally, we find we have neglected the one who means the most to us. One of the best things we can do for our kids is to put our spouse first, cultivating that relationship and making sure it is healthy and strong. Date nights are chances to communicate with your spouse, connect emotionally and hopefully have fun together. If you don't already incorporate date nights into the rhythm of your relationship, consider telling your spouse that you miss dating them.
For some fun, inexpensive date ideas around Portland check out these resources:

28 Mostly Inexpensive Date Ideas Around Portland
10 Only-in-Portland Dates
2017 Portland Cheap Eats
Best Hiking Trails Near Portland
Marriage Mentoring
The purpose of marriage mentoring is to lovingly invest and cultivate relational health and fulfillment in life-long marriages by walking alongside couples at Greater Portland Bible Church and the wider Portland Community. Marriage mentoring provides support for couples who are seriously dating or engaged, marriages that need renewal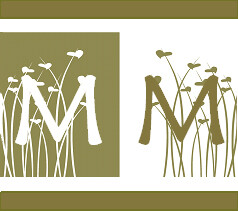 and marriages experiencing difficult challenges. Marriage Mentors are couples in stable and strong marriages who want to help other couples have healthy marriages. Mentors are not licensed counselors but have all received marriage mentor training. The mentoring process is designed for weekly 90-minute sessions for 6-8 weeks but may continue up to 10-12 weeks for marriages that are experiencing difficult challenges.
To begin the process of being matched with a Marriage Mentor couple or for more information, please contact Joyce Wachsmuth – .
Application Form – Mentoree (fillable)
Marriage Assessement Tools
Below are resources you can use to assess the health of your marriage.
The Love Dare Test – A free online assessment from the Kendrick Brothers
The Marriage Quiz – A free online assessment from Dr. Nathan Cobb
Do You Truly Know Your Partner? – A free online assessment from the Gottman Institute
Marriage Workshops at GPBC
Once a year a workshop or conference is planned to encourage all marriages in the GPBC community and the community at large. Please check back for information about the next marriage event.
HomeFront
HomeFront Monthly and Weekly are powerful resources designed to get families talking and experiencing God together! HomeFront Monthly provides opportunities for families to come together and experience storytelling, God's Word, new family traditions, fun games, recipes, family blessings, prayer, and more. HomeFront Weekly is designed to equip parents and help families be in God's Word together. HomeFront Monthly and Weekly are available in all children's departments for free. You can download the HomeFront Weekly here. You can purchase a copy of the current Monthly HomeFront at homefrontmag.com. The Tru HomeFront App is available for free download now in iTunes and the Google Play store!
Spiritual Parenting
"At its core, Spiritual Parenting is not merely a book on 'how to parent.' It's far more than that. It is a book about how to view your role as a spiritually minded parent. Essentially, it asks the question, 'What is my end goal in raising each of the children God has entrusted to me, and then how will I parent them with that end in mind?' With this perspective, I can take my focus off a series of day-to-day events and set it on the bigger picture of passing on my faith. I parent in a way that does not simply spend my hours but also allows me to invest my days toward eternity," writes the author of this curriculum, Dr. Michelle Anthony.
Find the book on Amazon. The video series is available for free on RightNowMedia. If you are interested in attending a spiritual parenting class at church or want to start one with your small group, please email Sally Bland.