Men's Prayer Hour
Men...one hour...12 prayer focuses...one good God. We gather for one hour of impactful prayer together. We'll be going through 12 prayer focuses that cover all areas of our lives and our world. I think you'll find that this hour is an hour that changes you and the world around you.
Check back for the next date.
Men's Bible Study
Wednesdays 7:00 - 8:30am | Clackamas Room
Come join us Wednesday mornings for a deep examination of the scriptures. No cost. Come any time. Enter at the outside door to the adult classroom wing. We're winding up Ecclesiastes and will be starting a new study in Colossians, probably in January 2024. Now would be a great time to join us!
Men of Service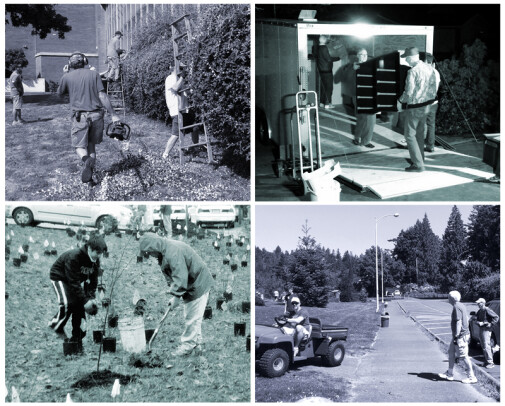 Are you a man of action? Do you have the spiritual gift of helps? Join other men who lead through service, responding to the real needs of our church and body in practical and hands-on ways. John Muirhead has a team of guys he calls up when needs arise. When available, those guys join him for projects ranging from helping a family move, to painting a classroom, to a maintenance project or yardwork. Typically, projects are scheduled on Saturday mornings, with only an occasional weekday evening. Text, call or email John and let him know you'd like to sweat in service to the King of kings at 503.806.4604 or .