« Back to Team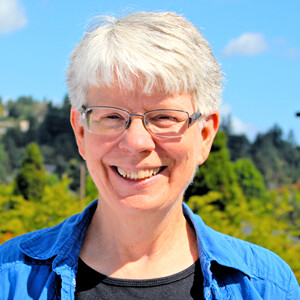 Janice Fry
Food Pantry Director
I'm Janice and I'm the Director of The Pantry of Greater Portland, a food assistance ministry of GPBC. My husband, Bill and I have been a part of GPBC since 1982. GPBC has always been a place for me to grow spiritually, emotionally and deeper in my relationships with others. I am passionate about working in the Pantry. We are meeting the physical needs of the community on a weekly basis and offering them a place to connect with God.
Bill and I also work with international students through an organization called FOCUS, on the Portland State University campus. We help international students get orientated to a new culture and city. GPBC also sponsors three FOCUS events throughout the year: a Furniture Giveaway of items students need for their apartments in September, a Christmas Banquet in December and a good old fashioned American BBQ in June.
Bill and I have been married for over 40 years. We have two grown sons and have three grandchildren.
I enjoy outdoor activities like walking my dogs at Sandy River Delta Park, hiking, picnicking and speeding down zip lines. I also like traveling and spending time with grandchildren.