« Back to Team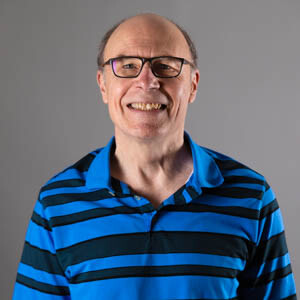 Steve Muir
Stephen Ministry Director
office: 503-452-9375

Hi, I'm Steve, and I'm privileged, along with my wife, Mary and together with Mitch and Betty Lea, to lead the Stephen Ministry program at GPBC. Stephen Ministers provide one-to-one Christian care as they journey with people through challenging times in life.
I am so thankful for the grace and love of Jesus in my life and desire to use my gifts of encouragement and leadership to assist those who need a little help remembering that Jesus is right there with them.
My wife and I are blessed with three adult children and three grandchildren. I worked many years with Portland Fire and Rescue. Now I work part-time helping people get ready for the disasters we hope we never have! I love playing with my grandchildren and doing just about anything outdoors including walking, hiking, traveling, and sports.
(Could you benefit from the confidential, one-to-one care and support of a Stephen Minister? Then please email us at , talk with a pastor or call the church office at the number above.)