« Back to Team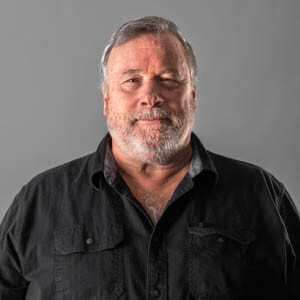 Dick Middlebrooks
Elder
Hi, I'm Dick Middlebrooks, welcome!
I have had the privilege of being a member of Greater Portland Bible church since one of our first services in December of 1979. I was a brand new follower of Jesus that winter and the teaching and the commitment of the members of Greater Portland Bible church to show Jesus' love in our community and around the world is what drew me and my then fiancé Sara to make Greater Portland Bible church our home.
We have grown up in this community of Grace and Love where I have been instructed, admonished, and encouraged, while given the opportunity to find my spiritual gifting and ways to minister at our church and even around the world. We have learned and experienced the Love of God, and we have learned how to love and enjoy God as well.
My wife and I have 7 children and 19 grandchildren who also have grown up here. Even now, most of my kids and now my grandkids call Greater Portland Bible Church home. We have always so appreciated the heart and commitment demonstrated to our kids in the youth ministries.
We always enjoy any time we can get with our large family, lots of laughter and good food. We also spend as much time as we can camping, enjoying the outdoors, and even riding my motorcycle.