« Back to Team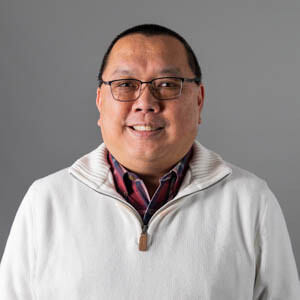 Jack Won
Bookkeeper and Small Groups Director
Hi.
My name is Jack Won.
I was born and raised in Portland, Oregon and went to David Douglas HS and later graduated from the University of Oregon.
I became a follower of Jesus when I was 16 years old but didn't really surrender my life to him until I was 18 while on a Young Life trip in Canada. In college I got involved with a campus ministry called the Navigators which helped me further in my relationship journey with Jesus. This journey has led me to serve as a missionary in Kenya and the Philippines mentoring college students, career professionals and young couples in their life journey with Jesus. One of my passions is to help new and young followers of Jesus grow in their relationship with Him. Colossians 1:28, which says "We proclaim Him, admonishing every man and teaching every man with all wisdom, so that we may present every man complete in Christ," is one of my life verses.
While serving in Kenya, I met my wife Miriam in Kenya (we have been married for 28 years), and we have two grown children, Jeremy (married to Natalie) and Kimberly. My wife and I look forward to this new chapter at GPBC.