« Back to Team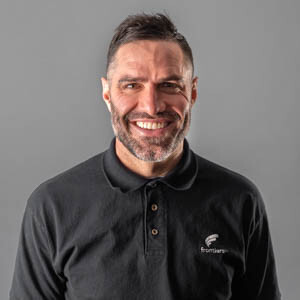 Troy Ready
Elder
Hi there! My name is Troy and I serve as an elder and am a global partner at Greater Portland. My family was sent by GPBC to Central Asia in 2009 and upon returning to Portland, we transitioned to a role of mobilizing future global partners to unreached people groups. I also serve on the Global Partner Ministry Team, helping GPBC stay connected to and caring for our global partners around the world.
I was born and raised in Spokane, WA, attending the University of Washington and moved to Portland in 2006 to play for the Portland Timbers along with taking steps towards launching to the mission field. My family has called Greater Portland Bible Church home since 2006.
We have continually been amazed at the ways in which GPBC has loved our family while we were overseas and through the inevitable joys and pains of this life. We love seeing Jesus glorified in and through this community.
My wife, Jenny, and I met in junior high and were married in 2004. We have three sons: Myles, Keats, and Tanner. Alongside my role of global partner mobilizer, I have also served as the chaplain for the Portland Timbers since 2014 and as the head coach for the men's soccer team at Warner Pacific University. I enjoy being with family and friends, singing, playing the guitar, table-tennis, and fly fishing (which mostly means spending half of the day untangling my lines).